COVID-19 INFORMATION AND UPDATE ON REOPENING (link)
LA County Parks is committed to expanding its workforce and developing lifeguards within the diverse communities we serve.  The Lifeguard Ready Training program is aimed at providing an inclusive education and training program to youth ages 16- 24 focused on the fundamental skills necessary to become a Los Angeles County Pool Lifeguard. The program is intended to train interested students/participants to an acceptable level to participate in the County Pool Lifeguard Training Academy as a Pool Lifeguard candidate.
The basic requirements to enroll in the program are that participants are 16 years at the time of registration and are motivated to learn the necessary skills to become a lifeguard.
The training is intended to build water competency so candidates develop the ability to meet the swim test time standards. That is a prerequisite to participating in the lifeguard training program.
Quick Links
Register on ActiveNet
ActiveNet How To
Registration Information
Pool Information
Information Sessions
Program Registration Handbook
Program Registration Handbook (Spanish)
George Lane Th/Fri 4-6pm
El Cariso Mon/Wed 4-6pm
Loma Alta Tue/Thu 4-6pm
Obregon Mon/Wed 5-7pm
Bethune Tue/Thurs 5-7pm
Ted Watkins Mon/Wed 5-7pm
Alondra Mon/Wed 4-6pm
Don Knabe Tue/Thur 4-6pm
George Lane Th/Fri 4-6pm
El Cariso Mon/Wed 4-6pm
Loma Alta Tue/Thu 4-6pm
Obregon Mon/Wed 4-6pm
Whittier Mon/Wed 5-7pm
Bethune Tue/Thurs 4-6pm
Ted Watkins Mon/Wed 4-6pm
Alondra Mon/Wed 4-6pm
Victoria Tue/Thur 4-6pm
George Lane Th/Fri 4-6pm
El Cariso Mon/Wed 4-6pm
Loma Alta Tue/Thu 4-6pm
Obregon Mon/Wed 4-6pm
Whittier Mon/Wed 5-7pm
Bethune Tue/Thurs 4-6pm
Ted Watkins Mon/Wed 4-6pm
Alondra Mon/Wed 4-6pm
Victoria Tue/Thur 4-6pm
George Lane Th/Fri 4-6pm
El Cariso Mon/Wed 4-6pm
Loma Alta Tue/Thu 4-6pm
Obregon Mon/Wed 4-6pm
Whittier Mon/Wed 5-7pm
Bethune Tue/Thurs 4-6pm
Ted Watkins Mon/Wed 4-6pm
Alondra Mon/Wed 4-6pm
Victoria Tue/Thur 4-6p
George Lane Pool
5520 W Ave L8, Quartz Hill, CA 93536
(661) 722-4301
Obregon Pool

4021 1st St Los Angeles, CA 90063
(323) 260-2377
Mary M Bethune Pool

1244 E. 61st St Los Angeles, CA 90001
(323) 846-2646
El Cariso Pool

13100 Hubbard St Sylmar, CA 91342
(818) 362-4686
Greater Whittier
8028 Pioneer Blvd. Whittier, CA 90606
(213) 567-9012
Loma Alta Pool

3330 N Lincoln Ave Altadena, CA 91001
(626) 797-8903
Ted Watkins Pool

1335 E 103rd St Los Angeles, CA 90002
(323) 357-3179
Alondra Pool

3353 Redondo Beach Blvd Lawndale, CA 90260
(310) 532-5301
Victoria Pool

419 MLK Jr. St Carson, CA 90746
(310) 217-8372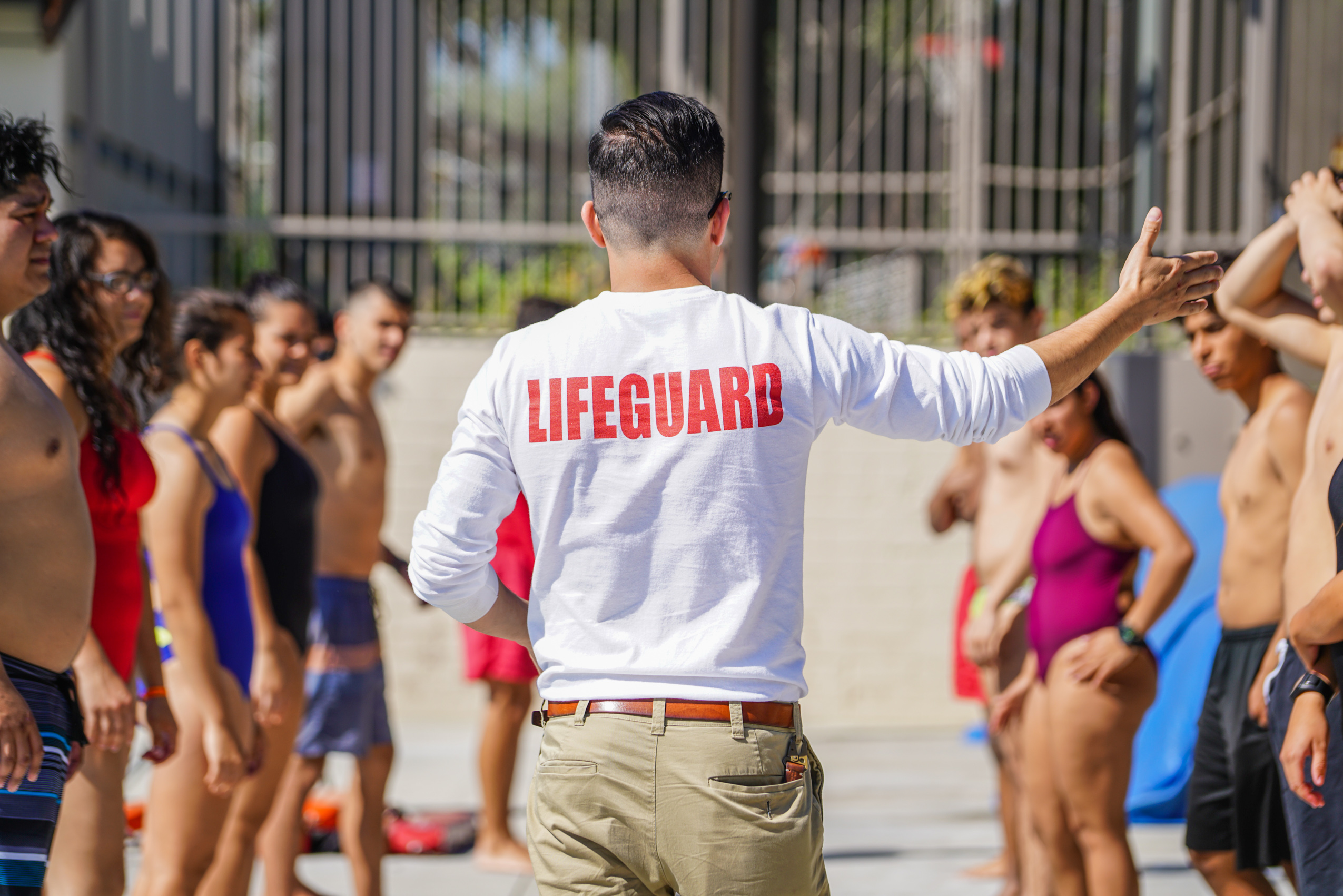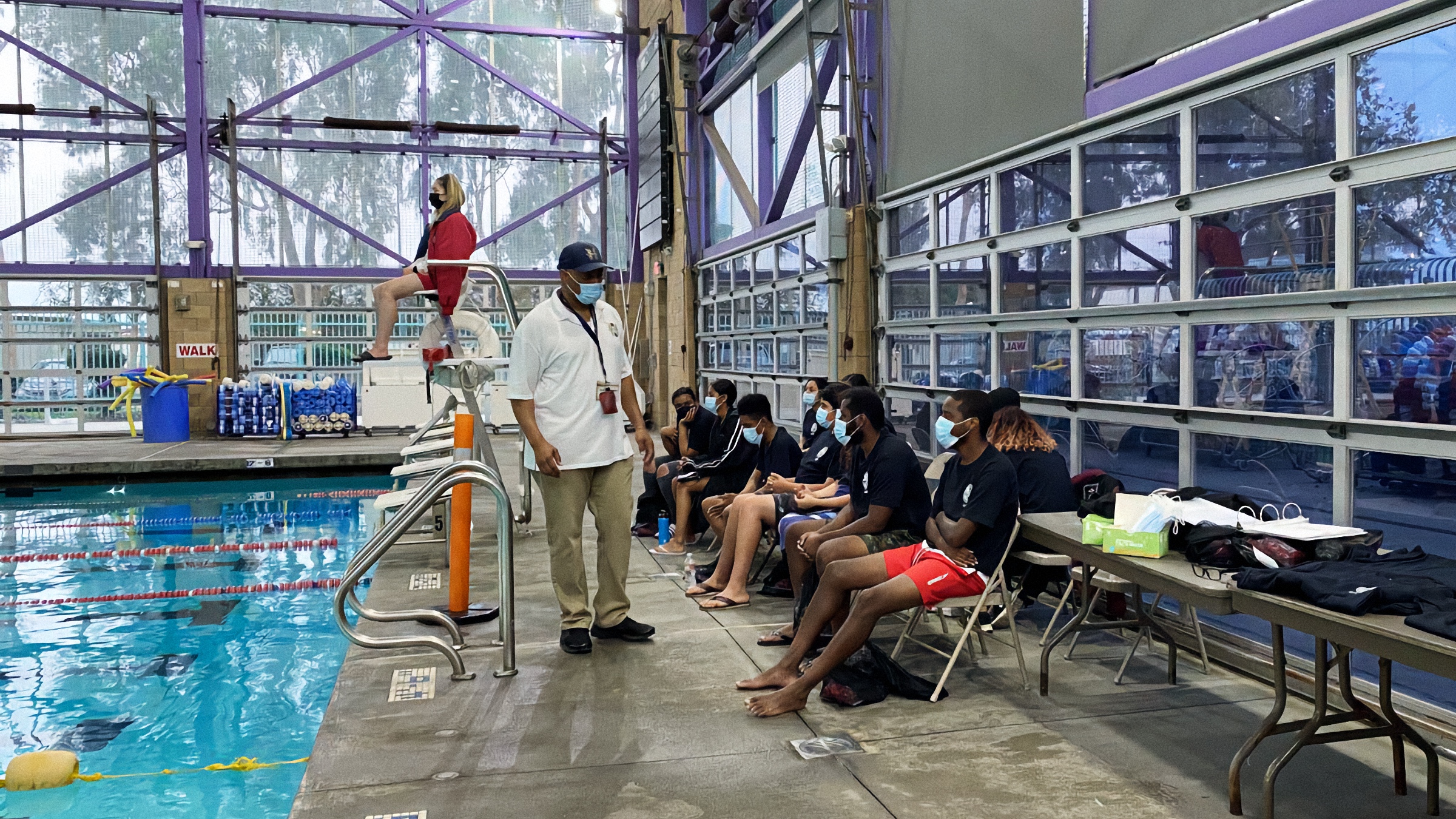 County of Los Angeles


Type Description
Type Description
Type Description
Back to List
Type Description

Alondra
Altadena
Chester Washington
Diamond Bar
Don Knabe
Eaton Canyon
El Cariso
Knollwood
La Mirada
Lakewood
Los Amigos
Los Verdes
Maggie Hathaway
Marshall Canyon
Mountain Meadows
Santa Anita
Victoria
Whittier Narrows

The County of Los Angeles Department of Parks and Recreation has a long, proud history which has brought us to where we are today.
Prior to becoming the Department of Parks and Recreation, operations and facilities were managed by 1) the Parks Division, which was responsible for maintaining all physical aspects of parks under the Forester and Fire Warden's Office, and 2) the Department of Recreation, Camps and Playgrounds which was responsible for administering all park programs.
On July 1, 1944, the Department of Parks and Recreation was created by ordinance and all functions were merged into this new Department. Since then, the County of Los Angeles Department of Parks and Recreation has been meeting the recreational needs of residents and visitors from all over the world through programming, facilities, land acquisition and environmental stewardship and more!
Today, the Department owns 182 beautiful parks including natural areas, wildlife sanctuaries, lakes, trails, arboreta and botanic gardens and local, community and regional parks.  The Department also operates the largest municipal golf system with 20 courses at 18 locations and owns great cultural venues including the John Anson Ford Amphitheatre and the world famous Hollywood Bowl.
Creative and innovative recreational programming offers something special for every member of the family and a number of special events are held annually for the enjoyment of the entire community.
The Department is committed to providing social, cultural and recreational opportunities for all to enjoy!  The mission and goals of the Department are accomplished through unwavering support from the Los Angeles County Board of Supervisors, County Chief Executive Office, partnerships with other County Departments, Friends Groups, Foundations, non-profit groups and other organizations and agencies and through a team of talented and dedicated employees and volunteers who understand completely how Parks Make Life Better!


Altadena Community Garden
Amigos de Los Rios
Angeles National Forest Recreation Areas
Antelope Valley Trails and Recreation Council
Baldwin Hills Regional Conservation Authority
Board of Governors
Bonelli Park Support Foundation
California Parks and Recreation Society
California State Parks
Center for Natural Land Management
Central Basin Municipal Water District
City of Santa Clarita
Community Development Commission of the County of Los Angeles
County of Los Angeles Department of Parks and Recreation Golf Advisory Committee
Descanso Gardens Guild, Inc.
Equestrian Trails International (ETI)
Friends of Acton Park
Friends of Castaic Lake
Friends of Hart Park
Friends of Jackie Robinson Park
Friends of Robinson Gardens
Friends of Salazar Park
Friends of Steinmetz Park Senior Center
George Lane Park Board
Inter-Agency Council of Child Abuse and Neglect
Junior Golf Foundation
La Cañada / Flintridge Trails Council
Loma Alta Park Community Gardens
Los Angeles Arboretum Foundation, Inc.
Los Angeles County Arts Commission
Los Angeles County Chief Executive Office
Los Angeles County Community and Senior Services
Los Angeles County Department of Beaches and Harbors
Los Angeles County Department of Children and Family Services
Los Angeles County Department of Consumer Affairs
Los Angeles County Department of Health Services
Los Angeles County Department of Mental Health
Los Angeles County Public Library
Los Angeles County Department of Public Social Services
Los Angeles County Department of Public Works
Los Angeles County Department of Public Works, Flood Control District
Los Angeles County Department of Regional Planning
Los Angeles County District Attorney
Los Angeles County Office of County Counsel
Los Angeles County Fish and Game Commission
Los Angeles County Parks Foundation
Los Angeles County Probation Department
Los Angeles County Quality Productivity Commission
Los Angeles County Sheriff's Department
Los Angeles Philharmonic Association
Los Voluntarios
Mountains Recreation and Conservation Authority
Mountains Restoration Trust
National Recreation and Park Association
Nature Centers Associates of Los Angeles County, San Dimas Canyon
Nature Centers Associates of Los Angeles County, Eaton Canyon
Nature Centers Associates of Los Angeles County, Placerita Canyon
Newhall Land
Parks and Recreation Commission
Park Summit of Los Angeles County
Rivers and Mountains Conservancy
San Gabriel Mountains Regional Conservancy
Sanitation Districts of Los Angeles County
Santa Catalina Island Conservancy
Santa Clarita Valley Historical Society
Santa Clarita Valley Trails Advisory Committee
Santa Monica Mountains Conservancy
Santa Monica Mountains Trails Council
Schabarum Regional Park Support Foundation
South Coast Botanic Garden Foundation
Stephen Sorensen Park Board
Trust for Public Land
Upper San Gabriel Valley Water District
Val Verde Community Benefits Funding Committee
Accessibility Tools